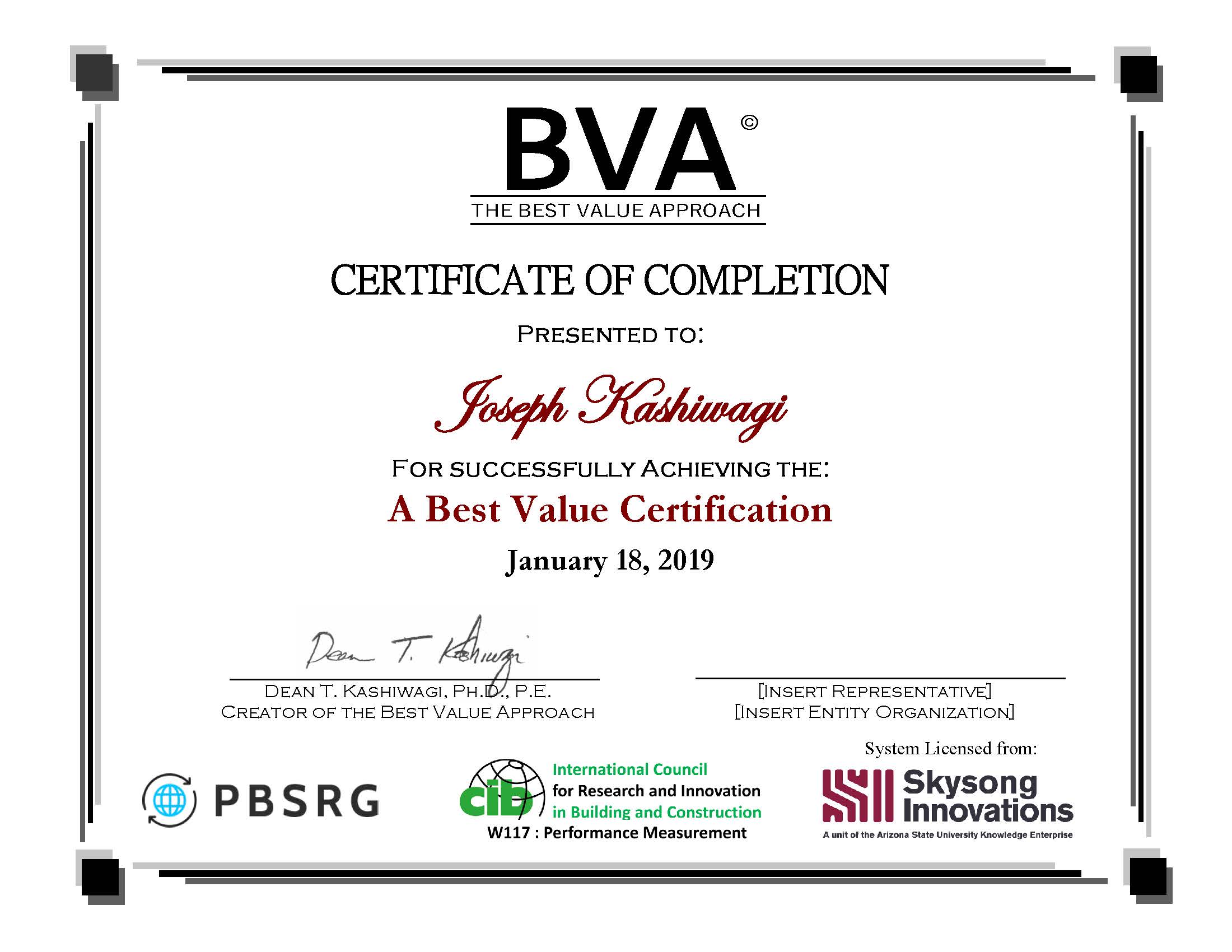 28 Jan

A Certification

The A certification is the 2nd highest comprehension level of certification a BV expert can achieve. It signifies a individual has shown competency in the application of the Best Value process and concepts in one or more projects. The A certification is given by approved Best Value Certification Boards around the world, to see certification board closest to you see get certified.

The requirements to receive A certification are determined by the BV Certification board you choose. The objective of each board is to show an individual is capable to apply and understand the Best Value concepts correctly in real world projects. The general requirements include:
Application of the Best Value Approach on a project.
Documentation of application (case study article and audit of BV documents)
Interview to ensure understanding of not only the process and WRR but theory.
Renewal period – annual audit of documentation and understanding of the BVA.