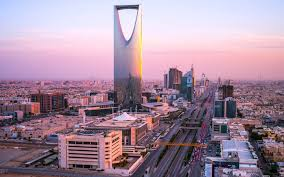 10 Jan

Middle Eastern Company

Introduction

In 2017 a Middle Eastern Company began implementing the Best Value Approach (BVA) in the outsourcing of an Enterprise Resource Planning (ERP) program to replace their manual and semi-automated business processes with a single system. The project has completed the award of the contract and is currently in progress with results to follow after completion.

The project was awarded with the following accomplishments:
A best value selection process was run utilizing the BVA PIPS process.
The client preselected the most qualified vendors in the Middle East capable of implementing an ERP platform.
In the short time span available, the vendors were competed, and the best value vendor was identified. The prioritized best value was the lowest cost, and the highest performance based on level of expertise, ability to identify and mitigate risk, value added and interview.
A clarification period was run, confirming that the vendor was the most capable, had a fair price and proposed a detailed schedule, milestone schedule, risk mitigation plan, scope document and weekly risk report that would track the project time and cost deviation.
In the analysis of the use of Best Value over traditional process the client participants which included the leads of all departments, were surveyed (7 individuals). The survey was on a scale from 1 to 10, with 10 representing that you were very satisfied/in complete agreement with the statement and 1 representing that you were very unsatisfied/in disagreement with the statement and 5 being neutral. Their responses identified the BVA process to be faster, simpler, more efficient, better at minimizing client risk, and better at requiring pre-planning (see table 7). The measurable estimated benefits by the client include:
The ability to procure without developing a complete scope requirement. This simplified the size of the scope requirement to 2 pages, a reduction of 48 pages (96% reduction) and saved 136 days (91% savings) and $500K dollars (100% cost saving).
The efficient, faster and lowering costing identification of a best value vendor. This saved 136 days (50% reduction) in procurement and the reduction of 97 internal manhours (87% savings).
The delivery of a complete vendor proposal which the client understands and is satisfied with, that meets the client's requirement. The proposal is 30 days and $2.5M dollars less than expected (10% , 51% savings respectively), with a lower internal requirement from client project management from .8 FTE to .05 (94% reduction).
Supplier Proposal

Supplier Proposal

Understand the vendor's proposal including the deliverables and schedule.

8.57

Understand the time, actions, deliverables and resources required from my department.

8.29

Overall customer satisfaction and comfort level in hiring the vendor

9.43

Process Survey Questions
Traditional
Best Value
The process minimizes the time it takes to deliver the project/service

5.5

9.0

The process forces the supplier to pre-plan, identify and minimize risks before the project begins.

5.8

8.9

The process is simple and easy to implement

6.5

8.3

The process is efficient (minimizes cost, time, and effort)

5.0

9.3

The process identifies the highest performing and lowest costing vendor

7.5

9.0

The process minimizes the risk to the client

6.8

8.9

Overall satisfaction with the selection and clarification process

6.3

9.4
Table 1: Client Traditional vs Best Value Surveyed Results
Traditional
(estimated)

Best Value(actual)
RFP Creation
Time to develop requirement statement

150 days

14 days

External Cost to develop requirement statement

$500K

$0

Size of scope requirement (pages)

50 pages

2 pages

Selection
Time to procure ERP project

270 days

134 days

# of people to rate and score suppliers including submittals and interview

10

9

Client hours to rate and score suppliers including submittals and interview (total / per person)

100 / 10 hrs

12.1 / 1.3 hrs

Supplier Proposal
Awarded duration of project

300 days

270 days

Awarded cost of project

$5 M

$ 2.46 M

Client PM estimated hours (FTE)

.8

.05
Table 2: Client Traditional vs Best Value Estimated Results