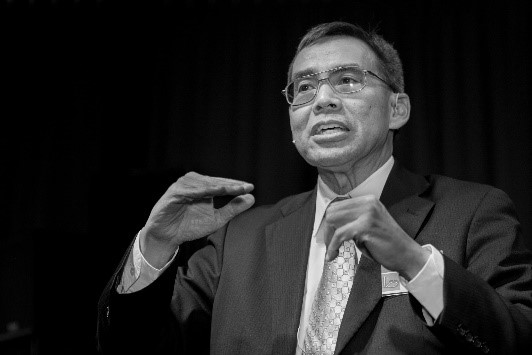 22 Apr

How to Pilot "Best Value" Projects for Free
State of the Art Approach to Procurement and Project Management
Due to COVID-19, Dr. Dean Kashiwagi is offering all US based professionals the chance to receive FREE procurement and project management training on one pilot project, to test the Best Value Approach (BVA) methodology and process. The BVA was developed at ASU by Dr. Kashiwagi and is now the top licensed technology through ASU. In over 2,000 projects and $6.6B in services the BVA has proven to cut costs by 30% with projects 94% on budget, 98% on time and with 95% client satisfaction.
This article is intended to review some basics of the Best Value Approach through frequently asked questions for those curious in piloting and learning about approach.
Where did the Best Value Approach Come From?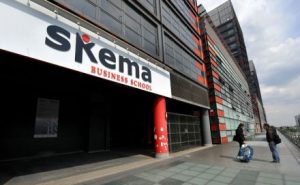 Dr. Dean Kashiwagi is a former professor and researcher at Arizona State University. He is considered an innovator of "cutting edge technology" in the areas of project/risk/supply chain management, procurement, and performance information. In his research, he identifies that traditional systems are suffering because they are client centric, which causes the excess of client control, management, and specification of projects. A new vendor centric approach is needed which places less of a burden on the client to be the expert and better identifies and utilizes the vendor's expertise to lead the scoping, planning, and mitigation of project risk. Through repeated testing with multiple clients and thousands of projects the BVA was born.
Since it's creation, Dr. Dean's research group PBRSG (Performance Based Studies Research Group) has moved from ASU to support the SKEMA Business School. The BVA has enlarged its presence in the academic world and professional industry through journal publications, a certification program, and repeated documented project success.
How Does the Best Value Approach Work?
The BVA uses a four-phase vendor centric process to utilize the expertise within a client's vendor pool and minimize the client's need to manage expert vendors. Throughout the four phases the BVA creates a well-defined RFP and identifies an expert vendor who then clarifies their proposal and plan before contract award. During project execution, the vendor uses a semi-automated reporting system to mitigate, track and improve performance on a weekly basis for the client.
Why Use the Best Value Approach?
The BVA is intended to eliminate inefficiencies throughout the supply chain on both the client and vendor sides. Through the alignment of expertise of both client and vendor, the workload and problems are reduced. Highlighted benefits of the approach include:
Requires little to no expertise in the services you are procuring
Reduces even the most complex project requirement into 1 to 2 pages
Reduced 6-page vendor proposals which take less than 1 hour to rate and score
Thorough vendor interviews in less than 30 minutes using research-backed questions
A full project scope/plan from the selected vendor before contract award
Reduces the project's awarded cost up to 30% upfront with on time / on budget completion
Semi-automated project performance tracking system
What type of projects does the BVA work best on?
 The BVA is intended to be used to enhance any type of project (see the next section for examples). The BVA has even proven to be helpful with "difficult" projects including those requiring innovation, fast delivery time, low budget, and/or clients with an unclear or an undefined scope of work.
What Is the Performance Results of the Best Value Approach?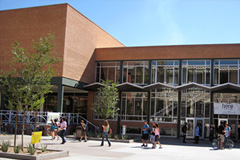 The BVA has been used for over 28 years helping organizations procure and deliver services inclusive of construction, IT, and various services (food, janitorial, health, financial, insurance, etc.). Some highlighted cases include:
Arizona State University – 13 projects, $1.7B value, 100% satisfaction. Food services procured with a 23% increase in commissions/return. IT Networking services with an annual savings of $2.75M.
Harvard University – 8 construction projects, $13M value, all bids were below the average bid by 25%. Won the Cornet Global innovators award.
University of Minnesota – 355 construction projects, $322M value, 0% contractor change order rate, 9.5 out of 10 client satisfaction.
State of Oklahoma – 30 projects, $141M value, 13 different services procured including , $71.8M in cost avoidance.
State of Utah – 5 construction projects, $85.8M value, awarded 7% under budget and 88% of participants preferred the BVA over traditional processes.
AZ Dept of Environmental Quality – 60 engineering services projects, $5.8M value, 94% more work done in 33%-time, increased PM work capacity by 140%.
US Army Medical Command – 600+ construction projects, project management tracking system, $1 billion value, 0% contractor change order rate, 1.5% contractor schedule delay.
Rijskwaterstaat (Dutch Ministry of Infrastructure) – 16 road projects, $1B value, delivery time accelerated 25%, transactions costs for client/vendor reduced by 50%, won the Dutch sourcing award. 
Where Can I Learn More About the Best Value Approach?
Since its creation, the Best Value Approach has been licensed through various groups. To learn the latest and refined process from the creator (Dr. Dean Kashiwagi) and his approved partners here are some references:
Conclusion
As society moves more rapidly into an automated and information-driven world, the need to cut costs and improve efficiency is becoming mandatory to survive. The Best Value Approach provides the leadership philosophy and methodology to help businesses optimize their services. For those interested in joining the BVA movement now is your chance, start today by contacting JosephKashiwagi@ksm-inc.com. For a downloadable flyer to share see: Click Here.